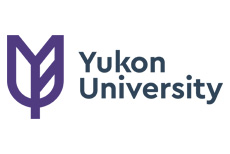 Liberal Arts Certificate
Yukon University - Whitehorse
Whitehorse , Yukon
Duration: 2 Semester
Degree Name: Liberal Arts
Discipline Arts and Humanities
Program Level: Certificate
Special Admission Requirements
Min IELTS overall: 6 (Min Reading: 6 , Min Writing: 6 , Min Listening: 6 , Min Speaking: 6 )
Overview
Wanted: Open minds with bright futures. Yukon College's Liberal Arts programs provide a foundation to a variety of social science and humanities disciplines that offer a range of career opportunities for students to explore. The Liberal Arts programs are designed for students wishing to transfer to a university degree or related program such as: Arts, Communications, Education, Educational or Clinical Psychology, Environmental Policy and Management, Literature and Letters, Public History and Writing, Public Policy and Research, Recreation, Social Services, Social Work, or Tourism. Both Liberal Arts programs reflect the belief that degree-bound students ought to acquire solid critical thinking, research and communication skills through introductory study in a variety of social science and humanities disciplines. They also present an ideal opportunity for continuing education or for exploring various educational and career paths.
Financials
| Description | Sub Total |
| --- | --- |
| Avg Application Fee | $100 |
| Avg Cost of Tuition/Year | $12000 |
| Avg Yearly Cost of Living | $12960 |
| Estimated Other school expenses and fees | $0 |
| Estimated Total/Year | $25060.00 |
Study and Work in Canada
Full-time undergraduate and post-graduate international students can work anywhere on or off campus without a work permit. The rules around the number of hours a student will be allowed to work may vary based on the country the student chooses to study in. International students are typically able to work up to 20 hours a week.