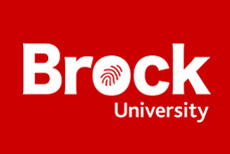 Geography (MA)
Brock University - St Catharines
St. Catharines , Ontario
Duration: 4 Semester
Degree Name: Geography (MA)
Discipline Social and Behavioral Sciences
Program Level: Master's Degree
Special Admission Requirements
Min IELTS overall: 7.5 (Min Reading: 7.0 , Min Writing: 7.0 , Min Listening: 7.0 , Min Speaking: 7.0 )
Overview
Geography at Brock offers an advanced education in geographical approaches to understanding social and human/environmental relations, with emphasis on how contemporary processes affect spatial relations across a range of scales from the local to the global. Students are trained to develop rigorous understandings of geographical processes through the examination of various current theoretical perspectives, research methodologies, and applied topics.
Financials
| Description | Sub Total |
| --- | --- |
| Avg Application Fee | $130 |
| Avg Cost of Tuition/Year | $15670 |
| Avg Yearly Cost of Living | $12000 |
| Estimated Other school expenses and fees | $0 |
| Estimated Total/Year | $27800.00 |
Study and Work in Canada
Full-time undergraduate and post-graduate international students can work anywhere on or off campus without a work permit. The rules around the number of hours a student will be allowed to work may vary based on the country the student chooses to study in. International students are typically able to work up to 20 hours a week.