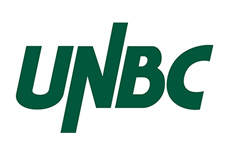 Social Work
University of Northern British Columbia - Prince George
Prince George , British Columbia
Duration: 8 Semester
Degree Name: Social Work
Discipline Social and Behavioral Sciences
Program Level: Bachelor's Degree
Special Admission Requirements
Min IELTS overall: 6.5 (Min Reading: 6 , Min Writing: 6 , Min Listening: 6 , Min Speaking: 6 )
Overview
It has as its foundation an analysis of power in relation to class, race, ethnicity, gender, sexual orientation, age and abilities. Incorporating critical social thinking including structural, feminist and anti-racist analyses, the School focuses on social work in northern and remote areas, social work with Indigenous peoples and , women and human services and community practice and research. It continues to develop in collaboration with regional, national and global communities. The School of Social Work seeks to provide its graduates with intellectual, practical and professional skills and knowledge rooted in progressive values that promote beneficial change. By acknowledging the holistic, interdisciplinary and activist nature of social work and its commitment to social justice, the curriculum and governance of social work education at UNBC will strive to provide a self-reflective balance between: theory and practice; research, teaching and community service; critical self-awareness and respect for the ideas of others.
Financials
| Description | Sub Total |
| --- | --- |
| Avg Application Fee | $153 |
| Avg Cost of Tuition/Year | $00 |
| Avg Yearly Cost of Living | $12000 |
| Estimated Other school expenses and fees | $00 |
| Estimated Total/Year | $12153.00 |
Study and Work in Canada
Full-time undergraduate and post-graduate international students can work anywhere on or off campus without a work permit. The rules around the number of hours a student will be allowed to work may vary based on the country the student chooses to study in. International students are typically able to work up to 20 hours a week.