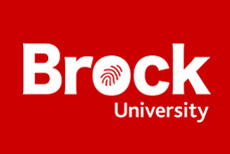 Biophysics
Brock University - St Catharines
St. Catharines , Ontario
Duration: 8 Semester
Degree Name: Bachelor of Science- Biophysics (Honours)
Discipline Medicine and Health Sciences
Program Level: Bachelor's Degree
Special Admission Requirements
Grade 12 / High School with Science/Medical
Min IELTS overall: 6.5 (Min Reading: 6.0 , Min Writing: 6.0 , Min Listening: 6.0 , Min Speaking: 6.0 )
Overview
Biophysics is the physics of life, of all living systems and their interaction with their surroundings, both natural and artificial. It is a rapidly advancing field, encompassing a wide variety of areas in natural and life sciences. Biophysics uses all methods of scientific inquiry — theory, experiment and large-scale computer simulation — to understand living systems at the molecular level. Biophysics also forms the basis of many aspects of medical physics, another rapidly developing field in much demand right now. Brock's Biophysics program will provide you with a superb learning environment and exciting research opportunities. Extended research opportunities are available through Brock's participation in the Biophysics Interdepartmental Group (BIG), based at the University of Guelph.
Financials
| Description | Sub Total |
| --- | --- |
| Avg Application Fee | $130 |
| Avg Cost of Tuition/Year | $27886 |
| Avg Yearly Cost of Living | $12000 |
| Estimated Other school expenses and fees | $0 |
| Estimated Total/Year | $40016.00 |
Study and Work in Canada
Full-time undergraduate and post-graduate international students can work anywhere on or off campus without a work permit. The rules around the number of hours a student will be allowed to work may vary based on the country the student chooses to study in. International students are typically able to work up to 20 hours a week.