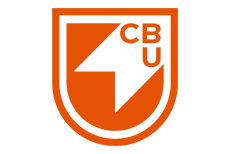 Chemical
Cape Breton University - Main
Sydney , Nova Scotia
Duration: 8 Semester
Degree Name: Bachelor of Engineering Technology - Chemical
Discipline Engineering
Program Level: Bachelor's Degree
Special Admission Requirements
Grade 12 / High School with Science/Math - Chemistry (min 50 %)
Min IELTS overall: 6.5 (Min Reading: 6.0 , Min Writing: 6.0 , Min Listening: 6.0 , Min Speaking: 6.0 )
Overview
The Bachelor of Technology in Chemical is a program with three or four year options. Combining theoretical principles with technical expertise, this degree takes an applied approach to not only chemical processes, but instrumentation and sample analyses. With great relevance to other fields of study such as engineering and nanotechnology, medicine and dentistry, food sciences and environmental sciences, the Chemical Engineering Technology programs provide a gateway into many interesting and opportunity-filled careers. Students have great opportunities for hands-on research with state-of-the-art equipment, including a 400 MHz NMR spectrometer, FT-IR, FT-Raman, UV/Vis spectrometers, UPLC-MSMS/PAD, HPLC, GC-FID, GC-MS, atomic absorption spectrometer and a 28 core Linux cluster.
Financials
| Description | Sub Total |
| --- | --- |
| Avg Application Fee | $80 |
| Avg Cost of Tuition/Year | $18213.00 |
| Avg Yearly Cost of Living | $12000 |
| Estimated Other school expenses and fees | $0 |
| Estimated Total/Year | $30293.00 |
Study and Work in Canada
Full-time undergraduate and post-graduate international students can work anywhere on or off campus without a work permit. The rules around the number of hours a student will be allowed to work may vary based on the country the student chooses to study in. International students are typically able to work up to 20 hours a week.