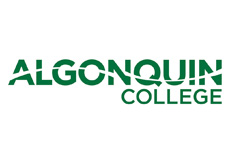 Police Foundations
Algonquin College - Ottawa
Ottawa , Ontario
Duration: 4 Semester
Degree Name: Police Foundations
Discipline Law
Program Level: Diploma
Special Admission Requirements
Grade 12 / High School with English (min 60 %)
Min IELTS overall: 6.0 (Min Reading: 6.0 , Min Writing: 6.0 , Min Listening: 6.0 , Min Speaking: 6.0 )
Overview
The two-year Police Foundations Ontario College Diploma program, delivered in a compressed format over 42 weeks, provides you with a foundational knowledge of the field of policing. Curriculum includes both theory and applied lessons in policing - helping you prepare for the workforce. This program offers instruction in: police powers and procedures community law enforcement investigation processes diversity ethics communication While there is a strong theoretical aspect to this program, there are many opportunities for hands-on learning in both labs and scenario rooms. There are various activities outside the classroom, such as community volunteering opportunities, and program-related initiatives. The program prepares you to apply for and be tested for employment in law enforcement. As fitness is an important part of a career in law enforcement, you use an on-site fitness facility to prepare for physical fitness tests required by law enforcement agencies. In addition to your work in our fitness facility, you establish and maintain your own exercise schedule. There are a number of potential job opportunities for graduates of this program in areas such as: municipal, provincial or federal police services military police services by-law services Canada Border Services Agency (CBSA) corrections security agencies SUCCESS FACTORS This program is well-suited for students who: Possess good communication (written, verbal, technological) and interpersonal abilities. Are committed to serving the broad and diverse needs of their community. Have analytical and observational skills. Enjoy working as a team member. Lead a healthy and active lifestyle.
Financials
| Description | Sub Total |
| --- | --- |
| Avg Application Fee | $95 |
| Avg Cost of Tuition/Year | $16424 |
| Avg Yearly Cost of Living | $12000 |
| Estimated Other school expenses and fees | $0 |
| Estimated Total/Year | $28519.00 |
Study and Work in Canada
Full-time undergraduate and post-graduate international students can work anywhere on or off campus without a work permit. The rules around the number of hours a student will be allowed to work may vary based on the country the student chooses to study in. International students are typically able to work up to 20 hours a week.