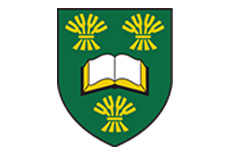 Biochemistry, Microbiology and Immunology
University of Saskatchewan - Saskatoon
Saskatoon , Saskatchewan
Duration: 8 Semester
Degree Name: Bachelor of Science (B.Sc.) - Biochemistry, Microbiology and Immunology
Discipline Life Sciences
Program Level: Bachelor's Degree
Special Admission Requirements
Min IELTS overall: 6.5 (Min Reading: 6.0 , Min Writing: 6.0 , Min Listening: 6.0 , Min Speaking: 6.0 )
Overview
Biochemistry, microbiology and immunology examines the world of viruses, bacteria, yeasts, moulds and protozoa and the different ways they can affect human and animal health. It advances modern medicine as it studies the immune system and develops protective solutions such as antibiotics and vaccines.
Financials
| Description | Sub Total |
| --- | --- |
| Avg Application Fee | $90 |
| Avg Cost of Tuition/Year | $18441 |
| Avg Yearly Cost of Living | $12000 |
| Estimated Other school expenses and fees | $00 |
| Estimated Total/Year | $30531.00 |
Study and Work in Canada
Full-time undergraduate and post-graduate international students can work anywhere on or off campus without a work permit. The rules around the number of hours a student will be allowed to work may vary based on the country the student chooses to study in. International students are typically able to work up to 20 hours a week.