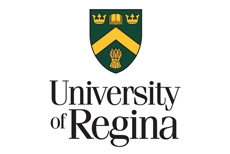 Geology - Bachelor of Science
University of Regina - Regina
Regina , Saskatchewan
Duration: 8 Semester
Degree Name: Geology - Bachelor of Science
Discipline Social and Behavioral Sciences
Program Level: Bachelor's Degree
Special Admission Requirements
Min IELTS overall: 6.5 (Min Reading: 6 , Min Writing: 6 , Min Listening: 6 , Min Speaking: 6 )
Overview
Composition, structure and natural processes of the earth and other planets; mineralogy and petrology (e.g., igneous rocks); the geological history of Earth; the evolution of life; the characteristics and habitats of fossil animals and plants; understanding past and present major geological global events (e.g., tsunamis, earthquakes, volcanoes); analysis of sedimentary deposits and geologic time; exploration and extraction of natural resources (e.g., ground water, petroleum & metals); environmental contamination and clean up; fundamental scientific concepts; fieldwork techniques and geologic mapping. Skills Interpret data about the earth; describe earth materials in thin section, hand specimen, outcrop and core; analyze complex geological and environmental problems (e.g., subsurface geology, climate change); apply fundamental scientific concepts; identify the location of natural resources (e.g., petroleum); conduct scientific field and lab research; construct models of geologic events and processes; produce detailed geological maps, cross-sections and reports; think analytically and work independent Sample Courses Environmental Geology, Internal Processes of the Earth, Mineralogy, Paleontology, Earth System History.
Financials
| Description | Sub Total |
| --- | --- |
| Avg Application Fee | $100 |
| Avg Cost of Tuition/Year | $21580.00 |
| Avg Yearly Cost of Living | $12000 |
| Estimated Other school expenses and fees | $0 |
| Estimated Total/Year | $33680.00 |
Study and Work in Canada
Full-time undergraduate and post-graduate international students can work anywhere on or off campus without a work permit. The rules around the number of hours a student will be allowed to work may vary based on the country the student chooses to study in. International students are typically able to work up to 20 hours a week.