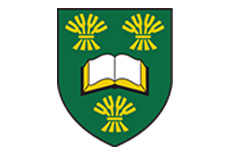 Philosophy
University of Saskatchewan - Saskatoon
Saskatoon , Saskatchewan
Duration: 8 Semester
Degree Name: Bachelor of Arts (B.A.) - Philosophy
Discipline Arts and Humanities
Program Level: Bachelor's Degree
Special Admission Requirements
Min IELTS overall: 6.5 (Min Reading: 6.0 , Min Writing: 6.0 , Min Listening: 6.0 , Min Speaking: 6.0 )
Overview
Does life have meaning? What should we believe? What duties do we have to each other, to our society and to the environment? Philosophy addresses the fundamental questions in our lives and offers the chance to explore and debate these issues.You will discover that philosophy touches on almost every area of study, as all major developments in biology, economics, mathematics, physics and psychology started out as philosophical hypotheses. You will examine morality, the nature of the mind, and the structure of human thinking and you will engage in critical and creative thinking about fundamental questions, such as what is meant by a worthwhile life, what sense there is to the universe, what it means to be a good person, and what makes a just society.
Financials
| Description | Sub Total |
| --- | --- |
| Avg Application Fee | $90 |
| Avg Cost of Tuition/Year | $17614 |
| Avg Yearly Cost of Living | $12000 |
| Estimated Other school expenses and fees | $00 |
| Estimated Total/Year | $29704.00 |
Study and Work in Canada
Full-time undergraduate and post-graduate international students can work anywhere on or off campus without a work permit. The rules around the number of hours a student will be allowed to work may vary based on the country the student chooses to study in. International students are typically able to work up to 20 hours a week.