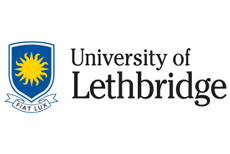 ECONOMICS (MANAGEMENT)
University of Lethbridge - Lethbridge
Lethbridge , Alberta
Duration: 8 Semester
Degree Name: DHILLON SCHOOL OF BUSINESS Bachelor of Management- ECONOMICS
Discipline Social and Behavioral Sciences
Program Level: Bachelor's Degree
Special Admission Requirements
Grade 12 / High School with Commerce
Min IELTS overall: 6.0 (Min Reading: 6.0 , Min Writing: 6.0 , Min Listening: 6.0 , Min Speaking: 6.0 )
Overview
Economics is the social science that provides understanding, meaning and relevance of human action under conditions of scarcity. In other words, the study of economics enables a more effective use of scarce resources such as the time and talent people have available, the land, buildings, equipment, other tools on hand, and the knowledge of how to combine them to create products and services to satisfy human wants. Economics is a value-free science. It never tells people how to act; it merely shows how they need to act to attain specific results.
Financials
| Description | Sub Total |
| --- | --- |
| Avg Application Fee | $140 |
| Avg Cost of Tuition/Year | $18600 |
| Avg Yearly Cost of Living | $10000 |
| Estimated Other school expenses and fees | $0 |
| Estimated Total/Year | $28740.00 |
Study and Work in Canada
Full-time undergraduate and post-graduate international students can work anywhere on or off campus without a work permit. The rules around the number of hours a student will be allowed to work may vary based on the country the student chooses to study in. International students are typically able to work up to 20 hours a week.