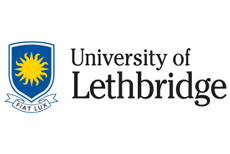 SOCIOLOGY
University of Lethbridge - Lethbridge
Lethbridge , Alberta
Duration: 8 Semester
Degree Name: Bachelor of Arts- SOCIOLOGY- Optional Co-op
Discipline Social and Behavioral Sciences
Program Level: Bachelor's Degree
Special Admission Requirements
Grade 12 / High School with Arts
Min IELTS overall: 6.0 (Min Reading: 6.0 , Min Writing: 6.0 , Min Listening: 6.0 , Min Speaking: 6.0 )
Overview
Sociology is the study of society, including the interaction between individuals, groups, and institutions. Sociological study helps develop original ways of looking at the world and the individual's place within it. The application of sociological thinking can lead to a better understanding of social problems and issues and suggestions about how these issues may be overcome in real-world terms. By studying sociology, you will gain insight into how people interact with one another and how values and beliefs both shape and are shaped by the structures and processes around us. The primary goal of the discipline is to stimulate sociological thinking — applying imagination and critical analysis to the many facets of social life.
Financials
| Description | Sub Total |
| --- | --- |
| Avg Application Fee | $140 |
| Avg Cost of Tuition/Year | $18600.00 |
| Avg Yearly Cost of Living | $10000 |
| Estimated Other school expenses and fees | $0 |
| Estimated Total/Year | $28740.00 |
Study and Work in Canada
Full-time undergraduate and post-graduate international students can work anywhere on or off campus without a work permit. The rules around the number of hours a student will be allowed to work may vary based on the country the student chooses to study in. International students are typically able to work up to 20 hours a week.