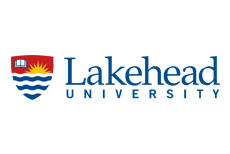 Economics and Political Science, Bachelor of Arts
Lakehead University - Thunder Bay
Thunder Bay , Ontario
Duration: 6 Semester
Degree Name: Economics and Political Science, Bachelor of Arts
Discipline Social and Behavioral Sciences
Program Level: Bachelor's Degree
Special Admission Requirements
Min IELTS overall: 6.5 (Min Reading: 6 , Min Writing: 6 , Min Listening: 6 , Min Speaking: 6 )
Overview
Government policies influence virtually every aspect of our lives, from housing to education to crime. Our Political Science program studies the institutions, ideas, practices, and power that shape government and policy at all levels. Students will gain a thorough understanding of political systems - with a particular focus on Canadian politics - and overarching notions of freedom, equality, and justice. Our goal is to provide a well-rounded Political Science education by applying both theoretical and practical modes of analysis to examine sociological, economic, and historical contexts. If you have an interest in political systems abroad, you will also have the opportunity to explore the politics of America, Africa, Europe, and Asia. Additionally, you will study: International Relations, Political Theory, Law and Politics, Public Administration and Policy, Indigenous Governance, Comparative Politics.
Financials
| Description | Sub Total |
| --- | --- |
| Avg Application Fee | $135 |
| Avg Cost of Tuition/Year | $25000 |
| Avg Yearly Cost of Living | $12000 |
| Estimated Other school expenses and fees | $0 |
| Estimated Total/Year | $37135.00 |
Study and Work in Canada
Full-time undergraduate and post-graduate international students can work anywhere on or off campus without a work permit. The rules around the number of hours a student will be allowed to work may vary based on the country the student chooses to study in. International students are typically able to work up to 20 hours a week.