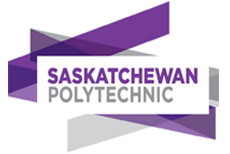 Building Systems Technician
Saskatchewan Polytechnic - Regina
Regina , Saskatchewan
Duration: 2 Semester
Degree Name: Building Systems Technician
Discipline Engineering
Program Level: Certificate
Special Admission Requirements
Grade 12 / High School with Mathematics (min 60 %)
Min IELTS overall: 6 (Min Reading: 6 , Min Writing: 6 , Min Listening: 6 , Min Speaking: 6 )
Overview
There's a lot of technology at work in today's commercial and institutional buildings, from energy efficient boilers to complex HVAC systems (heating, ventilation, air conditioning). Building systems require regular, skilled maintenance—mechanical and technical. That's why building systems technicians are always in demand. It's a job that requires good problem-solving skills and the ability to work independently or as part of a team. Building Systems Technician is a one-year certificate program offered at Saskatchewan Polytechnic, Regina Campus. You'll receive comprehensive training in maintaining and operating electrical, ventilation, refrigeration and water treatment systems. Most courses include practical activities to develop your troubleshooting skills. Time in a working facility will give students a real life experience during the second semester work placement. It's a great way to use what you've learned in class and labs in a real-world setting. It's also a way to develop contacts for possible future employment. Certification Opportunities Industry certifications are important to your career mobility and earning power. So, in addition to developing your knowledge and skills, Saskatchewan Polytechnic helps you prepare for industry certification exams. You'll have an opportunity to write the Technical Safety Authority of Saskatchewan (TSASK) exams: 5th Class Power Engineering (5th Class Power Engineering qualifies the certificate holder to operate equipment at the Fireman Boiler Operator level) Refrigeration Engineer (Refrigeration Engineer qualifies the certificate holder to operate equipment at the Refrigeration Plant Operator level) Personal study is recommended before you write any industry certification exam.
Financials
| Description | Sub Total |
| --- | --- |
| Avg Application Fee | $150 |
| Avg Cost of Tuition/Year | $16000.00 |
| Avg Yearly Cost of Living | $11000 |
| Estimated Other school expenses and fees | $0 |
| Estimated Total/Year | $27150.00 |
Study and Work in Canada
Full-time undergraduate and post-graduate international students can work anywhere on or off campus without a work permit. The rules around the number of hours a student will be allowed to work may vary based on the country the student chooses to study in. International students are typically able to work up to 20 hours a week.