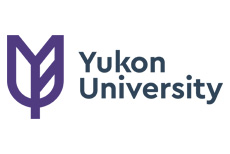 Renewable Resources Management
Yukon University - Whitehorse
Whitehorse , Yukon
Duration: 4 Semester
Degree Name: diploma in Renewable Resources Management
Discipline Life Sciences
Program Level: Diploma
Special Admission Requirements
Grade 12 / High School with Arts
Min IELTS overall: 6.0 (Min Reading: 6.0 , Min Writing: 6.0 , Min Listening: 6.0 , Min Speaking: 6.0 )
Overview
enewable resources include the living portions of the natural world such as plants and animals as well as non-living resources such as air and water. Managing these resources so they are sustainable for future generations is a critical mission. Achieving this task involves a balancing act so that we can meet society's present needs without harming the resource base for the future. Students receive a Diploma of Renewable Resources Management (RRMT) after successfully completing a total of 22 academic courses over a two-year period as well as non-credit courses in Winter Travel and Survival, Wilderness First Aid and Firearms Safety. Most of these courses are delivered in a classroom setting with an emphasis on practical techniques acquired during mandatory labs, short field trips and three separate 10-day field courses. Team and individual projects, discussions and presentations are important aspects of program delivery. Practising managers from the community frequently assist with the teaching. Students take a set of core courses in first year that develop competencies in areas such as: data collection oral and written communication computer use mapping basic biology Two field courses between first and second year offer the chance to gain field experience, while many of the second year courses emphasize practical management aspects and give students the opportunity to choose from a series of electives. Instruction reflects the cultural, political and employment realities in Yukon—particularly those associated with the implementation of land claim settlements—but program content is of wide application and graduates have found employment across Canada. Our goal is to provide the knowledge, skills and perspectives to enable graduates to assist with the management of land, water, forest, fish and wildlife resources in the North; and to prepare students for transfer to degree level programs in fields related to renewable resource management.
Financials
| Description | Sub Total |
| --- | --- |
| Avg Application Fee | $100 |
| Avg Cost of Tuition/Year | $12000 |
| Avg Yearly Cost of Living | $12960 |
| Estimated Other school expenses and fees | $0 |
| Estimated Total/Year | $25060.00 |
Study and Work in Canada
Full-time undergraduate and post-graduate international students can work anywhere on or off campus without a work permit. The rules around the number of hours a student will be allowed to work may vary based on the country the student chooses to study in. International students are typically able to work up to 20 hours a week.