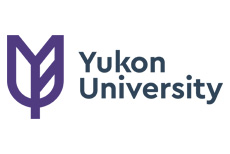 Business Administration
Yukon University - Whitehorse
Whitehorse , Yukon
Duration: 4 Semester
Degree Name: Business Administration
Discipline Business
Program Level: Diploma
Special Admission Requirements
Grade 12 / High School with Commerce - Mathematics (min 50 %)
Min IELTS overall: 6.0 (Min Reading: 6.0 , Min Writing: 6.0 , Min Listening: 6.0 , Min Speaking: 6.0 )
Overview
Bachelor of Business Administration (BBA) aims to create business leaders who will increase prosperity where they live and work. Many northern rural and remote areas of Canada and the world are well positioned to expand, develop and provide rich and rewarding places to live and work. This degree is created for those interested in making a difference in these places. Students will be exposed to values, knowledge and skills that prepare them to work well and collaboratively within the business and governance context of the North.  This BBA is distinctive in that it has been created from a de-colonial perspective.  The curriculum is rooted in the context of our unique identity and circumstances that are common to much of the world.  Our identity is closely tied to the land and wilderness, and to First Nations' traditions and cultures. However, many of the circumstances that define us are not unique to Yukon; low population densities, vast distances and remoteness, higher costs, and operating environments that often require people to work independently while fulfilling broad roles are common beyond urban centres.  The programs balance the academic rigor necessary for baccalaureate-level training while fostering communal growth through experiential learning and creating a supportive learning community.  Graduates leave prepared to create and sustain prosperity in places and circumstances akin to ours, but wherever they call home. Many courses are accessible on a part-time day or evening basis in Whitehorse. Several courses are available in outlying communities through the community campus network or by distance delivery.
Financials
| Description | Sub Total |
| --- | --- |
| Avg Application Fee | $100 |
| Avg Cost of Tuition/Year | $12000 |
| Avg Yearly Cost of Living | $12960 |
| Estimated Other school expenses and fees | $0 |
| Estimated Total/Year | $25060.00 |
Study and Work in Canada
Full-time undergraduate and post-graduate international students can work anywhere on or off campus without a work permit. The rules around the number of hours a student will be allowed to work may vary based on the country the student chooses to study in. International students are typically able to work up to 20 hours a week.