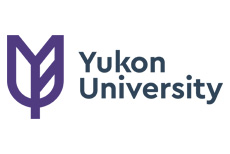 Aviation Management
Yukon University - Whitehorse
Whitehorse , Yukon
Duration: 4 Semester
Degree Name: Diploma in Aviation Management
Discipline Engineering
Program Level: Diploma
Special Admission Requirements
Grade 12 / High School with Science/Math - Mathematics (min 50 %)
Min IELTS overall: 6.0 (Min Reading: 6.0 , Min Writing: 6.0 , Min Listening: 6.0 , Min Speaking: 6.0 )
Overview
The Aviation Management diploma trains in a unique northern climate that offers variable topography and an increased number of acceptable flying days. The Aviation Management diploma comprises a block transfer of pilot training credentials earned at Alkan Air (or other recognized flight school) that equals one year or 30 credits and an additional 30 credits earned at Yukon University. Students are expected to earn a commercial pilot license while concurrently earning academic credits. However, students may enter the program with some pilot training (a private pilot license for example) or a completed commercial license. Students may complete the ground school and flight training component of the Aviation Management diploma in a flexible manner. The majority of ground school courses will occur during the evening at Alkan Air and flight training must take place during daylight hours (exception is night time flight training). Students may participate in ground school courses and flight training throughout the calendar year and these components are completed on an individualized basis. All flight training components are organized directly with Alkan Air Flight School. In order to attain a Commercial Pilot License, students must first be endorsed with a Private Pilot License (included in the Aviation Management program). The Private Pilot License component consists of 45 flight training hours (minimum). The Commercial Pilot License component consists of 200 hours (minimum) of total flight time. The Private License and Commercial License components involve a number of Transport Canada regulated flight training courses and exams. Students receive a Diploma of Aviation Management after successfully completing Transport Canada's Commercial Pilot License, Yukon First Nation core competency, a total of 10 academic courses (30 credits) over a two-year period, as well as a 40-hour, non-credit course in Advanced Wilderness and Remote First Aid/CPR-C.
Financials
| Description | Sub Total |
| --- | --- |
| Avg Application Fee | $100 |
| Avg Cost of Tuition/Year | $55000 |
| Avg Yearly Cost of Living | $12960 |
| Estimated Other school expenses and fees | $0 |
| Estimated Total/Year | $68060.00 |
Study and Work in Canada
Full-time undergraduate and post-graduate international students can work anywhere on or off campus without a work permit. The rules around the number of hours a student will be allowed to work may vary based on the country the student chooses to study in. International students are typically able to work up to 20 hours a week.