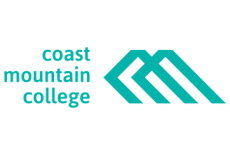 Criminology | Diploma
Coast Mountain College - Terrace
Terrace , British Columbia
Duration: 4 Semester
Degree Name: Criminology | Diploma
Discipline Law
Program Level: Diploma
Special Admission Requirements
Grade 12 / High School with English (min 60 %) , Mathematics(min60%)
Min IELTS overall: 6.0 (Min Reading: 5.5 , Min Writing: 5.5 , Min Listening: 5.5 , Min Speaking: 5.5 )
Overview
The Criminology Diploma is a fully accredited, 2-year program that prepares graduates with a comprehensive grounding in criminology/criminal justice issues. It is the most flexible Criminology credential in that it maximizes transfer options to other institutions. Popular transfer option include: Transfer into the third year of a university degree program to obtain a BA in Criminology (e.g. SFU, UFV) Transfer into the third year of the Forensic Sciences program at BCIT to obtain a BTECH in Forensic Sciences Transfer options depend upon the elective courses chosen in the Criminology Diploma. Students are encouraged to meet with an Educational Advisor to plan a course schedule in order to meet the requirements of receiving institutions. Some courses are only offered every other year and course requirements are subject to change. Visit CMTN's Criminology Program for more information, including degree partnerships and career opportunities.
Financials
| Description | Sub Total |
| --- | --- |
| Avg Application Fee | $100 |
| Avg Cost of Tuition/Year | $12354 |
| Avg Yearly Cost of Living | $12000 |
| Estimated Other school expenses and fees | $0 |
| Estimated Total/Year | $24454.00 |
Study and Work in Canada
Full-time undergraduate and post-graduate international students can work anywhere on or off campus without a work permit. The rules around the number of hours a student will be allowed to work may vary based on the country the student chooses to study in. International students are typically able to work up to 20 hours a week.