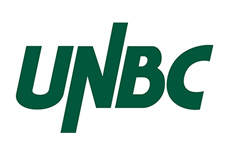 Bachelor of Arts - Northern Studies
University of Northern British Columbia - Prince George
Prince George , British Columbia
Duration: 8 Semester
Degree Name: Bachelor of Arts - Northern Studies
Discipline Arts and Humanities
Program Level: Bachelor's Degree
Special Admission Requirements
Min IELTS overall: 6.5 (Min Reading: 6.0 , Min Writing: 6.0 , Min Listening: 6.0 , Min Speaking: 6.0 )
Overview
Northern Studies is an interdisciplinary field of particular importance to the University of Northern British Columbia, and of growing relevance globally. Circumpolar environmental processes are becoming recognized as key indicators of global change; circumpolar indigenous peoples are gaining a greater voice both nationally and internationally; circumpolar political arrangements are illustrating new forms of regional governance. For these and other reasons, a better understanding of northern conditions and issues is needed. Students are required to complete 54 credit hours of coursework consisting of seven core courses (21 credit hours); one course (3 credit hours) in Methodology; at least five courses (15 credit hours) from the "Environment and Health" list of courses, and at least five courses (16 credit hours) from the "Culture and People" list of courses.
Financials
| Description | Sub Total |
| --- | --- |
| Avg Application Fee | $125 |
| Avg Cost of Tuition/Year | $21589 |
| Avg Yearly Cost of Living | $12000 |
| Estimated Other school expenses and fees | $0 |
| Estimated Total/Year | $33714.00 |
Study and Work in Canada
Full-time undergraduate and post-graduate international students can work anywhere on or off campus without a work permit. The rules around the number of hours a student will be allowed to work may vary based on the country the student chooses to study in. International students are typically able to work up to 20 hours a week.