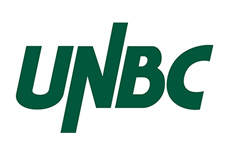 Bachelor of Science - Biology
University of Northern British Columbia - Prince George
Prince George , British Columbia
Duration: 8 Semester
Degree Name: Bachelor of Science - Biology
Discipline Life Sciences
Program Level: Bachelor's Degree
Special Admission Requirements
Min IELTS overall: 6.5 (Min Reading: 6 , Min Writing: 6 , Min Listening: 6 , Min Speaking: 6 )
Overview
The Bachelor of Science in Biology is a broadly-based undergraduate program in biology that is designed to present the major concepts of contemporary biology at the molecular, cellular, organismal, population and community levels. The degree is designed to have sufficient flexibility for students to follow interests ranging from microbial to plant to fish or wildlife biology. Capitalizing on the northern setting of the University, there is an emphasis on northern flora and fauna, morphological, biochemical, physiological and behavioural modifications to temperate and arctic conditions, and the dynamics of microbial, plant and animal populations in northern ecosystems. The Bachelor of Science in Biology prepares students for application to medical, dental, veterinary, or other professional schools, and for a wide range of other biology-related careers. Students who complete the degree are automatically eligible to apply to the College of Applied Biology as a Biologist in Training or a Registered Professional Biologist.
Financials
| Description | Sub Total |
| --- | --- |
| Avg Application Fee | $125 |
| Avg Cost of Tuition/Year | $21599 |
| Avg Yearly Cost of Living | $12000 |
| Estimated Other school expenses and fees | $0 |
| Estimated Total/Year | $33724.00 |
Study and Work in Canada
Full-time undergraduate and post-graduate international students can work anywhere on or off campus without a work permit. The rules around the number of hours a student will be allowed to work may vary based on the country the student chooses to study in. International students are typically able to work up to 20 hours a week.