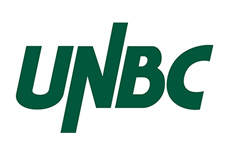 Political Science (BA Program)
University of Northern British Columbia - Prince George
Prince George , British Columbia
Duration: 8 Semester
Degree Name: Political Science (BA Program)
Discipline Social and Behavioral Sciences
Program Level: Bachelor's Degree
Special Admission Requirements
Grade 12 / High School with English (minimum 60%)
Min IELTS overall: 6.5 (Min Reading: 6 , Min Writing: 6 , Min Listening: 6 , Min Speaking: 6 )
Overview
Besides literacy and numeracy, citizenship and diplomacy are fundamental skills needed to achieve a good quality of life. Citizenship includes both the rights and duties of membership in a political community. Diplomacy is the art and practice of reaching agreements through negotiation. A healthy democracy requires the active and informed participation of its citizens, but this is only possible with a good understanding of its political institutions, processes and issues. Political Science is the discipline devoted to the systematic investigation of citizenship and diplomacy in local, national and international communities. To achieve its purposes, the Department of Political Science offers the opportunity to study political philosophy, comparative politics, Canadian government, international politics and public administration. The latter field is offered in two public administration certificates. These certificates are available in municipal administration and First Nations administration. Majors in Political Science must take a minimum of 51 credit hours in Political Science or other designated disciplines.
Financials
| Description | Sub Total |
| --- | --- |
| Avg Application Fee | $153 |
| Avg Cost of Tuition/Year | $21589 |
| Avg Yearly Cost of Living | $12000 |
| Estimated Other school expenses and fees | $0 |
| Estimated Total/Year | $33742.00 |
Study and Work in Canada
Full-time undergraduate and post-graduate international students can work anywhere on or off campus without a work permit. The rules around the number of hours a student will be allowed to work may vary based on the country the student chooses to study in. International students are typically able to work up to 20 hours a week.