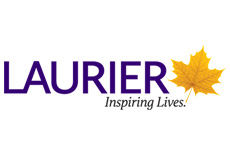 Computer Science (BA in Combination)
Wilfrid Laurier University - Waterloo
Waterloo , Ontario
Duration: 8 Semester
Degree Name: Computer Science (BA in Combination)
Discipline Physical Sciences and Mathematics
Program Level: Bachelor's Degree
Special Admission Requirements
Grade 12 / High School with English (minimum 60%), Mathematics (minimum 70%)
Min IELTS overall: 6.5 (Min Reading: 6 , Min Writing: 6 , Min Listening: 6 , Min Speaking: 6 )
Overview
Our information economy demands well-trained systems analysts, software specialists and programmers. Laurier's Bachelor of Arts (BA) in Computer Science program prepares you for this competitive environment. You'll gain a fundamental understanding of digital systems and microprocessors, and develop an appreciation for the interaction between the hardware and the software. Our Bachelor of Arts (BA) in Computer Science lets you combine technical training with learning in another area, typically from the Faculty of Arts. It's an opportunity to give yourself an edge in career markets where employers often seek people who can analyze and communicate effectively as well as code. Your first-year courses in Computer Science and Math will give you a solid understanding of the basic principles of computer science while your Arts courses will let you explore your complementary interests.
Financials
| Description | Sub Total |
| --- | --- |
| Avg Application Fee | $246 |
| Avg Cost of Tuition/Year | $25320 |
| Avg Yearly Cost of Living | $11000 |
| Estimated Other school expenses and fees | $0 |
| Estimated Total/Year | $36566.00 |
Study and Work in Canada
Full-time undergraduate and post-graduate international students can work anywhere on or off campus without a work permit. The rules around the number of hours a student will be allowed to work may vary based on the country the student chooses to study in. International students are typically able to work up to 20 hours a week.