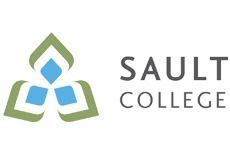 Electrical Engineering Technician - Process Automation And Trades
Sault College - Sault Ste Marie
Sault Ste. Marie , Ontario
Duration: 4 Semester
Degree Name: Electrical Engineering Technician - Process Automation And Trades
Discipline Engineering
Program Level: Diploma
Special Admission Requirements
Grade 12 / High School with Mathematics (min 60 %)
Min IELTS overall: 6 (Min Reading: 5.5 , Min Writing: 5.5 , Min Listening: 5.5 , Min Speaking: 5.5 )
Overview
By taking any one of our ever-popular electrical engineering programs, you`ll learn about the fascinating field of electricity and electronics. You`ll also learn a wide array of skills in computer technology. Sault College`s Electrical Engineering Technician - Process Automation and Trades program is designed to provide you with the knowledge and skills required to pursue a career as an Electrical Engineering Technician and/or as an Industrial or Construction Electrician. Classroom instruction (semesters one through four) at Sault College will provide you with the basics of electricity and electronics as well as related subjects such as computer technology, industrial electronics, instrumentation, electrical machines, power electronics, and automated control systems. These skills will prepare you for a career in industrial environments with the electrical trades. Graduates will have a wide variety of skills including those required to install, test, modify, troubleshoot, and repair electrical systems.
Financials
| Description | Sub Total |
| --- | --- |
| Avg Application Fee | $100 |
| Avg Cost of Tuition/Year | $16757 |
| Avg Yearly Cost of Living | $13000 |
| Estimated Other school expenses and fees | $0 |
| Estimated Total/Year | $29857.00 |
Study and Work in Canada
Full-time undergraduate and post-graduate international students can work anywhere on or off campus without a work permit. The rules around the number of hours a student will be allowed to work may vary based on the country the student chooses to study in. International students are typically able to work up to 20 hours a week.