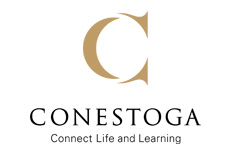 Pre-Service Firefighter Education and Training
Conestoga College - Kitchener - Doon
Kitchener , Ontario
Duration: 3 Semester
Degree Name: Pre-Service Firefighter Education and Training
Discipline Social and Behavioral Sciences
Program Level: Certificate
Special Admission Requirements
Grade 12 / High School with Science/Math - English (min 60 %)
Min IELTS overall: 7 (Min Reading: 7 , Min Writing: 7 , Min Listening: 7 , Min Speaking: 7 )
Overview
This newly updated program provides strong pre-service preparation for individuals seeking a career with today's and tomorrow's fire services. Our curriculum provides the knowledge, skills, and professional development for success as a fire services recruit, and the foundation for further career progression opportunities in this important area of public safety. With a focus on professionalism, integrated skills acquisition through simulation-based training and inter-professional collaboration, students build towards internationally recognized credentials (National Fire Protection Association - NFPA) relevant to careers in fire suppression and also prevention through training in public education. They also develop critical thinking, situational performance skills, and lifelong wellness practices that enhance their personal and professional development and adaptability, serving as the foundation for ongoing learning, and adding value and lowering risk to themselves and to prospective employers.
Financials
| Description | Sub Total |
| --- | --- |
| Avg Application Fee | $100 |
| Avg Cost of Tuition/Year | $12500 |
| Avg Yearly Cost of Living | $12960 |
| Estimated Other school expenses and fees | $0 |
| Estimated Total/Year | $25560.00 |
Study and Work in Canada
Full-time undergraduate and post-graduate international students can work anywhere on or off campus without a work permit. The rules around the number of hours a student will be allowed to work may vary based on the country the student chooses to study in. International students are typically able to work up to 20 hours a week.