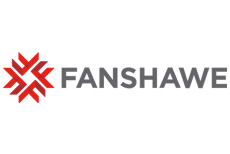 Architectural Technology
Fanshawe College - London
London , Ontario
Duration: 6 Semester
Degree Name: Architectural Technology
Discipline Architecture
Program Level: Advanced Diploma
Special Admission Requirements
Grade 12 / High School with Science/Math - English (min 50 %)
Min IELTS overall: 6.0 (Min Reading: 5.5 , Min Writing: 5.5 , Min Listening: 5.5 , Min Speaking: 5.5 )
Overview
Combining creativity with the hands-on world of building construction - 2020/2021 The buildings of the future need qualified and inspired architects today. Combining creativity with the hands-on world of construction, Fanshawe's Architectural Technology program will introduce you to the dynamic, exciting and always in-demand world of building design. The potential for growth and career satisfaction in the architectural field is high. With your advanced diploma, you'll learn the principles of design, focusing your ideas into projects that have the potential to succeed. As well, you'll learn about contemporary building methods, and structural and environmental engineering in our architecture technology courses. With the promising growth of environmentally sustainable buildings, our technology-focused program will give you the knowledge of the latest architectural trends and techniques. Through our building inspector courses, you'll be able to follow your passions and hone the skills that excite you. Hands-on learning in our architecture technology courses You'll also gain hands-on knowledge of how buildings are created from their inception to completion and their inspection by working on realistic residential, industrial, commercial and institutional projects. All this will be topped off with four paid co-op work terms. When you graduate, you'll be qualified to work as a plans examiner, building inspector, draftsperson, facilities manager, or even as a technical sales representative. Your passions and strengths will determine your career path in this diverse field.
Financials
| Description | Sub Total |
| --- | --- |
| Avg Application Fee | $100 |
| Avg Cost of Tuition/Year | $14467 |
| Avg Yearly Cost of Living | $12000 |
| Estimated Other school expenses and fees | $0 |
| Estimated Total/Year | $26567.00 |
Study and Work in Canada
Full-time undergraduate and post-graduate international students can work anywhere on or off campus without a work permit. The rules around the number of hours a student will be allowed to work may vary based on the country the student chooses to study in. International students are typically able to work up to 20 hours a week.