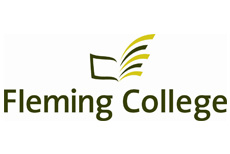 Ecosystem Management Technician
Fleming College - Frost
Lindsay , Ontario
Duration: 4 Semester
Degree Name: Ecosystem Management Technician
Discipline Social and Behavioral Sciences
Program Level: Diploma
Special Admission Requirements
Grade 12 / High School with Mathematics (min 60 %)
Min IELTS overall: 6 (Min Reading: 6 , Min Writing: 6 , Min Listening: 6 , Min Speaking: 6 )
Overview
Be a part of the solution - as an Ecosystem Management Technician, you contribute to the health of ecosystems, minimizing the negative impact we have on the environment. Through careful consideration of the needs of society and the environment, you'll help governments, conservation groups, and wildlife organizations do environmentally sustainable planning for the future. Fleming's Ecosystem Management Technician program highlights a holistic approach to the management of human activity within ecosystems. We will prepare you for an exciting career that can take you where YOU want to go, either in your home community, in a wilderness environment, or across the globe. You will study ecosystem composition, structure and function in wilderness, rural, and urban landscapes, and acquire a broad range of technical skills, as well as the flexibility to adapt to changing job requirements. Throughout this program, you will: learn the principles of experimental design and research, and how to apply them to a project of your own participate in the monitoring and assessment of aquatic and terrestrial habitats, conduct resource inventories and environmental sampling, and develop plans for the management of public and private landscapes conduct field research in partnership with a variety of organizations and analyze data generated by this work learn to use Geographic Information Systems (GIS) technology to analyze ecosystems at a variety of scales.
Financials
| Description | Sub Total |
| --- | --- |
| Avg Application Fee | $100 |
| Avg Cost of Tuition/Year | $16058.38 |
| Avg Yearly Cost of Living | $12000 |
| Estimated Other school expenses and fees | $0 |
| Estimated Total/Year | $28158.38 |
Study and Work in Canada
Full-time undergraduate and post-graduate international students can work anywhere on or off campus without a work permit. The rules around the number of hours a student will be allowed to work may vary based on the country the student chooses to study in. International students are typically able to work up to 20 hours a week.