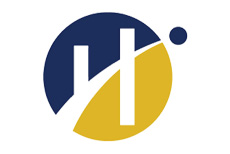 Industrial Woodworking Technician
Humber College - North
Toronto , Ontario
Duration: 3 Semester
Degree Name: Industrial Woodworking Technician
Discipline Engineering
Program Level: Diploma
Special Admission Requirements
Grade 12 / High School with Mathematics (min 70 %) , English(min70%)
Min IELTS overall: 6 (Min Reading: 5.5 , Min Writing: 5.5 , Min Listening: 5.5 , Min Speaking: 5.5 )
Overview
The Industrial Woodworking Technician diploma program (located at the Humber Centre for Trades & Technology) provides you with the knowledge and skills to construct and install basic cabinets, as well as build traditional furniture using recognized trade practices. By completing a series of woodworking projects, students explore various types of joinery and construction techniques using hand tools, portable power tools, stationary machines, as well as computer-based technologies. Time management skills and the ability to work to a deadline are developed and stressed throughout the program.Graduates of the program will be able to produce shop drawings, calculate a list of materials, cut out and assemble basic cabinetry or furniture, and apply a finish. Graduates are able to safely operate most common stationary woodworking machinery, as well as run a number of CNC machines.
Financials
| Description | Sub Total |
| --- | --- |
| Avg Application Fee | $75 |
| Avg Cost of Tuition/Year | $25330.50 |
| Avg Yearly Cost of Living | $12505 |
| Estimated Other school expenses and fees | $0 |
| Estimated Total/Year | $37910.50 |
Study and Work in Canada
Full-time undergraduate and post-graduate international students can work anywhere on or off campus without a work permit. The rules around the number of hours a student will be allowed to work may vary based on the country the student chooses to study in. International students are typically able to work up to 20 hours a week.