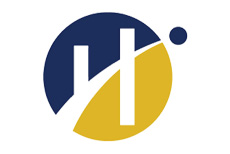 Bachelor of Industrial Design
Humber College - North
Toronto , Ontario
Duration: 8 Semester
Degree Name: Bachelor of Industrial Design
Discipline Engineering
Program Level: Degree
Special Admission Requirements
Grade 12 / High School with English (min 65 %) , Mathematics(min60%)
Min IELTS overall: 6.5 (Min Reading: 6 , Min Writing: 6 , Min Listening: 6 , Min Speaking: 6 )
Overview
Industrial designers are product designers. They create a wide variety of consumer products such as sports footwear, headphones, wearables and automobiles.Our graduates are in high demand across industries for the practical skills gained through the program's hands-on learning environment. These skills include sketching, digital graphic rendering, model-making and computer-aided design (CAD). Many of your design projects will involve industry collaboration to ensure real-world relevance, rounded out with a work placement.The program is project-based. Skills development is emphasized in years 1 and 2 and include visual presentation (manual and digital techniques), model making and computer-aided design (CAD). In the senior years of the program, students will specialize in either vehicle design or product design. The thesis project (year 4) is the capstone of the program. Students propose a number of their own topics from which their final project is selected. Students conduct research to inform their design and then generate their design concept. Ergonomic models, detailed CAD models and a detailed 'hard' model are then generated. The whole process and the rationale used for design decisions is documented in their thesis report.
Financials
| Description | Sub Total |
| --- | --- |
| Avg Application Fee | $75 |
| Avg Cost of Tuition/Year | $19807 |
| Avg Yearly Cost of Living | $12505 |
| Estimated Other school expenses and fees | $0 |
| Estimated Total/Year | $32387.00 |
Study and Work in Canada
Full-time undergraduate and post-graduate international students can work anywhere on or off campus without a work permit. The rules around the number of hours a student will be allowed to work may vary based on the country the student chooses to study in. International students are typically able to work up to 20 hours a week.