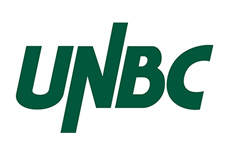 Post-Diploma Baccalaureate Nursing
University of Northern British Columbia - Prince George
Prince George , British Columbia
Duration: 4 Semester
Degree Name: Post-Diploma Baccalaureate Nursing
Discipline Medicine and Health Sciences
Program Level: Post Degree Diploma
Special Admission Requirements
Min IELTS overall: 6.5 (Min Reading: 6 , Min Writing: 6 , Min Listening: 6 , Min Speaking: 6 )
Overview
The Post-Diploma Baccalaureate Nursing Program is designed for RNs who have completed a Registered Nurse Diploma at a recognized post-secondary institution and want to obtain a Bachelor of Science in Nursing (BScN). The curriculum is intended to build on previous learning, as well as expand nursing knowledge and skills. Students will learn from expert practitioners and have the opportunity to focus in a particular area of nursing practice such as Community Health Nursing, Rural Nursing, First Nations Health and Nursing, Acute Care Nursing, or Continuing Care Nursing. The minimum requirement for completion of the Post-Diploma Baccalaureate Nursing Program is 45 credit hours; 24 credits must be in Nursing. Admission occurs annually in September and January.
Financials
| Description | Sub Total |
| --- | --- |
| Avg Application Fee | $153 |
| Avg Cost of Tuition/Year | $00 |
| Avg Yearly Cost of Living | $12000 |
| Estimated Other school expenses and fees | $00 |
| Estimated Total/Year | $12153.00 |
Study and Work in Canada
Full-time undergraduate and post-graduate international students can work anywhere on or off campus without a work permit. The rules around the number of hours a student will be allowed to work may vary based on the country the student chooses to study in. International students are typically able to work up to 20 hours a week.