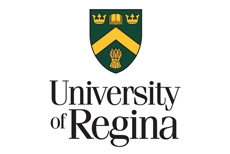 Anthropology
University of Regina - Regina
Regina , Saskatchewan
Duration: 8 Semester
Degree Name: Anthropology
Discipline Arts and Humanities
Program Level: Bachelor's Degree
Special Admission Requirements
Min IELTS overall: 6.5 (Min Reading: 6 , Min Writing: 6 , Min Listening: 6 , Min Speaking: 6 )
Overview
An introduction to the anthropological concept of culture, its uses in the explanation of human behavior, and its impact on our understanding of human nature, language, and society. The course will explore cultural diversity through the comparative perspective that makes anthropology unique within the humanities and social sciences. It will also show how anthropologists analyze the connections between politics, economics, gender, kinship, and religion within particular cultures.
Financials
| Description | Sub Total |
| --- | --- |
| Avg Application Fee | $100 |
| Avg Cost of Tuition/Year | $20364.00 |
| Avg Yearly Cost of Living | $12000 |
| Estimated Other school expenses and fees | $0 |
| Estimated Total/Year | $32464.00 |
Study and Work in Canada
Full-time undergraduate and post-graduate international students can work anywhere on or off campus without a work permit. The rules around the number of hours a student will be allowed to work may vary based on the country the student chooses to study in. International students are typically able to work up to 20 hours a week.