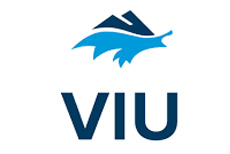 Sociology (BA)
Vancouver Island University - Nanaimo
Nanaimo , British Columbia
Duration: 8 Semester
Degree Name: Sociology (BA)
Discipline Law
Program Level: Bachelor's Degree
Special Admission Requirements
Min IELTS overall: 6.5 (Min Reading: 6.0 , Min Writing: 6.0 , Min Listening: 6.0 , Min Speaking: 6.0 )
Overview
Sociologists seek to understand human behaviour and attitudes by examining how these are shaped by history, culture and a society's political and economic arrangements. Sociologists examine how 'macro' issues such as race, class and gender, environmental destruction, and technological innovation are linked to the constraints and opportunities faced by individuals. Of central concern to sociology is the study of social inequality at the local, national and global levels. Sociologists also study how societies change and how such changes affect the life chances of individuals and groups. Sociological research spans a very wide range of subject areas including family, gender, aging, social movements, health, religion, population, science and technology, community development and the natural environment.
Financials
| Description | Sub Total |
| --- | --- |
| Avg Application Fee | $150 |
| Avg Cost of Tuition/Year | $19384.04 |
| Avg Yearly Cost of Living | $12000 |
| Estimated Other school expenses and fees | $0 |
| Estimated Total/Year | $31534.04 |
Study and Work in Canada
Full-time undergraduate and post-graduate international students can work anywhere on or off campus without a work permit. The rules around the number of hours a student will be allowed to work may vary based on the country the student chooses to study in. International students are typically able to work up to 20 hours a week.