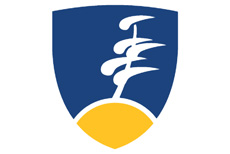 Bachelor of Arts - History
Laurentian University - Sudbury
Sudbury , Ontario
Duration: 8 Semester
Degree Name: Bachelor of Arts - History
Discipline Arts and Humanities
Program Level: Bachelor's Degree
Special Admission Requirements
Min IELTS overall: 6.5 (Min Reading: 6 , Min Writing: 6 , Min Listening: 6 , Min Speaking: 6 )
Overview
History is the study of the past through its documentary record. Historians collect and study historical documents, interpret their content, assess their value as sources of information, and use the most reliable of these documents to describe and explain what happened in the past. History students learn what historians have discovered, but are also taught the historical method, and are encouraged to think critically about the past and its influence on the present. The program offers two interrelated streams: North American history (including the history of Canada) and European history. The program includes courses on a wide variety of topics and themes, including women's history, the history of education, intellectual history, the history of social movements, environmental history, military history, the history of Northern Ontario, and medieval history. Students in the fourth year of their program may undertake a major research project (HIST 4055) under a professor's personal supervision; this may involve travel to archives in other cities to consult primary sources. The Department is home to a Research Chair in the History of French Ontario.
Financials
| Description | Sub Total |
| --- | --- |
| Avg Application Fee | $133 |
| Avg Cost of Tuition/Year | $25960 |
| Avg Yearly Cost of Living | $12000 |
| Estimated Other school expenses and fees | $0 |
| Estimated Total/Year | $38093.00 |
Study and Work in Canada
Full-time undergraduate and post-graduate international students can work anywhere on or off campus without a work permit. The rules around the number of hours a student will be allowed to work may vary based on the country the student chooses to study in. International students are typically able to work up to 20 hours a week.