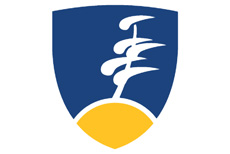 Bachelor of Arts - Economics
Laurentian University - Sudbury
Sudbury , Ontario
Duration: 8 Semester
Degree Name: Bachelor of Arts - Economics
Discipline Social and Behavioral Sciences
Program Level: Bachelor's Degree
Special Admission Requirements
Min IELTS overall: 6.5 (Min Reading: 6 , Min Writing: 6 , Min Listening: 6 , Min Speaking: 6 )
Overview
The economics program provides students with an in-depth understanding of economic theories, the analysis of economic problems and policies. Topics covered include Canadian economic policies and the problems of unaffordable housing, unemployment, inflation and social inequality; the economics of natural resource development and the economy of Northern Ontario; environmental policies and the cost-benefit analysis of economic activities; monetary policy and the role and responsibilities of the Bank of Canada; and money, financial markets and international trade. Students are trained in quantitative data analysis, strategic thinking and decision-making. Tutorial assistance is available weekly. The Economics Student Association is active in organizing social and networking events for students.
Financials
| Description | Sub Total |
| --- | --- |
| Avg Application Fee | $133 |
| Avg Cost of Tuition/Year | $25960 |
| Avg Yearly Cost of Living | $12000 |
| Estimated Other school expenses and fees | $0 |
| Estimated Total/Year | $38093.00 |
Study and Work in Canada
Full-time undergraduate and post-graduate international students can work anywhere on or off campus without a work permit. The rules around the number of hours a student will be allowed to work may vary based on the country the student chooses to study in. International students are typically able to work up to 20 hours a week.