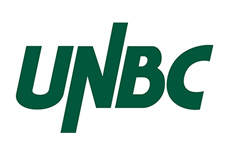 Bachelor of Arts - Women's and Gender Studies
University of Northern British Columbia - Prince George
Prince George , British Columbia
Duration: 8 Semester
Degree Name: Bachelor of Arts - Women's and Gender Studies
Discipline Arts and Humanities
Program Level: Bachelor's Degree
Special Admission Requirements
Min IELTS overall: 6.5 (Min Reading: 6 , Min Writing: 6 , Min Listening: 6 , Min Speaking: 6 )
Overview
Women's Studies is an interdisciplinary field dedicated to studying the historical, cultural, literary, and societal role of women and gender. UNBC's program has strengths in areas such as women's and gender history; gender, literature, and literary theory; gender, colonialism, and post colonialism; gender and globalization; feminism, justice, and ethics; gender and health; and gender and international studies. The Women's Studies program offers majors and minors in Women's Studies and, in cooperation with other programs, four joint majors. At the graduate level, the program offers the Master's Degree in Gender Studies. Women's Studies courses examine all aspects of the human past, present, and future through the lens of gender. Thus the Women's Studies program offers courses that are relevant both globally and at the most profound personal level. A Women's Studies degree prepares the student to think critically about cross-cultural and trans-historical constructs of gender and, thus, what it means to be human. The breadth of the program makes Women's Studies an ideal undergraduate degree that inculcates knowledge and skills valuable in many areas of graduate study, employment, and civic and community life.
Financials
| Description | Sub Total |
| --- | --- |
| Avg Application Fee | $125 |
| Avg Cost of Tuition/Year | $21589 |
| Avg Yearly Cost of Living | $12000 |
| Estimated Other school expenses and fees | $0 |
| Estimated Total/Year | $33714.00 |
Study and Work in Canada
Full-time undergraduate and post-graduate international students can work anywhere on or off campus without a work permit. The rules around the number of hours a student will be allowed to work may vary based on the country the student chooses to study in. International students are typically able to work up to 20 hours a week.