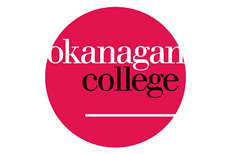 Diploma in Environmental Studies
Okanagan college - Kelowna
Kelowna , British Columbia
Duration: 4 Semester
Degree Name: Diploma in Environmental Studies
Discipline Social and Behavioral Sciences
Program Level: Diploma
Special Admission Requirements
Min IELTS overall: 6 (Min Reading: 6 , Min Writing: 6 , Min Listening: 6 , Min Speaking: 6 )
Overview
The Diploma in Environmental Studies offers an interdisciplinary opportunity to understand the physical principles governing the environment and the social and cultural aspects that influence human behaviour towards the environment. Students will gain a holistic knowledge of the environment through courses from the sciences, social sciences and humanities. The interdisciplinary model will equip students with the critical and analytical skills to think through the many complex factors that influence our understanding of the environment. The diploma has four options: interdisciplinary environmental arts, environmental management, environmental science and geographic information science. Courses have university transfer credit providing students with the option of further study in either environmental studies or other disciplines. Students can also move directly into the workplace for there is a growing demand for labour in the environmental sector.
Financials
| Description | Sub Total |
| --- | --- |
| Avg Application Fee | $100 |
| Avg Cost of Tuition/Year | $14160 |
| Avg Yearly Cost of Living | $12500 |
| Estimated Other school expenses and fees | $0 |
| Estimated Total/Year | $26760.00 |
Study and Work in Canada
Full-time undergraduate and post-graduate international students can work anywhere on or off campus without a work permit. The rules around the number of hours a student will be allowed to work may vary based on the country the student chooses to study in. International students are typically able to work up to 20 hours a week.