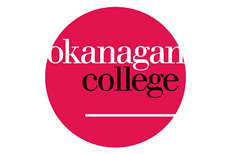 Communications, Culture, and Journalism Studies
Okanagan college - Kelowna
Kelowna , British Columbia
Duration: 4 Semester
Degree Name: Communications, Culture, and Journalism Studies
Discipline Social and Behavioral Sciences
Program Level: Diploma
Special Admission Requirements
Min IELTS overall: 6 (Min Reading: 6 , Min Writing: 6 , Min Listening: 6 , Min Speaking: 6 )
Overview
The Diploma in Communications, Culture, and Journalism Studies (CCJS) is a two-year interdisciplinary diploma that foregrounds a critical analysis of the mass media as contemporary society's most pervasive agent of political and cultural transformation. Students will explore the social, political, and economic functions of news and communications media, the history of journalism, and cultural policy & theory. Particular attention will be paid to questions of social justice, as well as of identity and constructions of gender, race, class, sexuality, and nationality. Housed in the Department of Communications, CCJS offers students foundational courses in media theory, writing-intensive courses in Communications and English, and a selection of elective breadth courses from a range of departments --including Anthropology, History, Philosophy, Geography, Political Science, Sociology, and Women's Studies. While students may proceed directly to potential entry-level careers in communications, journalism, public relations, marketing, advertising, research, writing, publishing, consulting or new media, especially in small markets and independent digital environments, completion of this program is intended primarily to provide students with the liberal arts education necessary for further study.
Financials
| Description | Sub Total |
| --- | --- |
| Avg Application Fee | $100 |
| Avg Cost of Tuition/Year | $14160 |
| Avg Yearly Cost of Living | $12500 |
| Estimated Other school expenses and fees | $0 |
| Estimated Total/Year | $26760.00 |
Study and Work in Canada
Full-time undergraduate and post-graduate international students can work anywhere on or off campus without a work permit. The rules around the number of hours a student will be allowed to work may vary based on the country the student chooses to study in. International students are typically able to work up to 20 hours a week.