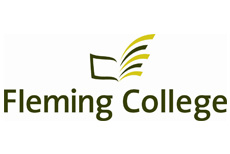 Geographic Information Systems - Cartographic Specialist
Fleming College - Frost
Lindsay , Ontario
Duration: 3 Semester
Degree Name: Geographic Information Systems - Cartographic Specialist
Discipline Social and Behavioral Sciences
Program Level: Graduate Certificate
Special Admission Requirements
Min IELTS overall: 6.5 (Min Reading: 6 , Min Writing: 6 , Min Listening: 6 , Min Speaking: 6 )
Overview
Through the Geographic Information Systems - Cartographic Specialist program you can become a proficient GIS practitioner, visual designer and communicator - creating a variety of customized maps and other products for the many users of geographic information. Cartography - known as the art and science of making maps, has come a long way since the efforts of early mapmakers who worked with pen and ink. While cartography still relies on many of the traditional principles, mapmaking now requires incorporating the best of modern research and technology. Geographic Information Systems (GIS) allows today's "cartographer" to store geographic data in an organized way, to allow for quick access, correlation, and analysis. This system also facilitates the development of cartographic displays. By using GIS, cartographers are able to collect, store, and combine data about a given area, subject, or region being researched. GIS helps planners working on environmental, public health, municipal planning, and natural resource projects (to name a few uses) monitor change, predict trends and manage resources using current relevant data. The GIS Cartographic Specialist program is an advanced post-graduate program, building on your existing, related skills. Fleming's leadership in this field has been recognized by industry, government and business through their support in establishing the Geomatics Institute at Fleming. These strong partnerships offer students access to the latest software packages and data resources as well as unprecedented learning and employment opportunities. Most GIS programs focus on geographic analysis and application - but the Fleming Cartographic Specialist program is based on a dual approach which is truly unique. You will become a proficient GIS practitioner, as well as a visual designer and communicator - using GIS data and software to create a wide variety of customized maps and other products for users of geographic information.
Financials
| Description | Sub Total |
| --- | --- |
| Avg Application Fee | $100 |
| Avg Cost of Tuition/Year | $16276.38 |
| Avg Yearly Cost of Living | $12000 |
| Estimated Other school expenses and fees | $0 |
| Estimated Total/Year | $28376.38 |
Study and Work in Canada
Full-time undergraduate and post-graduate international students can work anywhere on or off campus without a work permit. The rules around the number of hours a student will be allowed to work may vary based on the country the student chooses to study in. International students are typically able to work up to 20 hours a week.